Elvis is The King of Rock n' Roll, a heart throb...
and a good ol' southern boy who loved his mama, but most of all, although he was a celebrity that started a literal cult following, the dude was also human.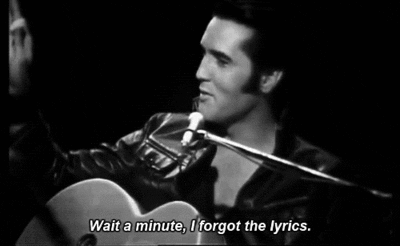 In celebration of his life and in coordinance with USC's spring break being around the corner here is The King's narration of how USC students will be feeling this week.
TUESDAY: Only four more days until spring break. You may have a midterm coming up — no worries — Elvis wasn't that smart either.
WEDNESDAY: Happy Hump Day! Three more days until spring break.
THURSDAY: Two more days until spring break.
FRIDAY: OMG spring break!!!!
Remember, your midterms are now over, so kiss USC goodbye and say hello to your well-deserved mini vacation.