Beware: Mini Tangent on Latino's in Entertainment to follow.
Que Viva! | This is an HBO show that aired recently about all of the Latinos in United States, their influences and how they are taking over society.
It's true that the media's appropriation of sex appeal is definitely the main thing that puts Latinos on the forefront for success in Hollywood — at least on screen. However, I'd like to point out that not all Latina(o)s in the media are considered "hot."
Television shows like Ugly Betty staring proud Latina, America Ferrera, and one of my favorites, Jane the Virgin on the CW, starring Gina Rodriguez, do not contain a typically sexy main character. Although the Jane the Virgin does in fact take place in the United State's most popularly acclaimed, sexy Latino locations (Miami, Florida), the plot of the story is not all about the appeal. Instead, Jane the Virgin is
about a woman who gets artificially inseminated with another man's baby. This conflict takes the audience down a set of Latino stereotypes — that are both true and entertaining — and sets the show in a parallel world to Latino novelas — the equivalent to American soap operas, just way more dramatic.
*The first season is on Netflix if you want to watch. I recommend it.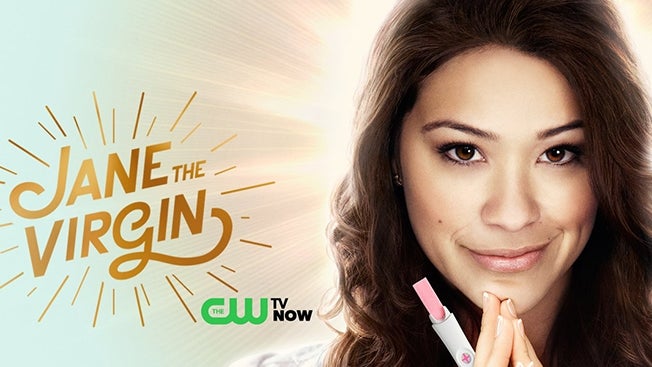 After carefully googling a series of attractive Hispanic actors (yes, using this term because not all of them are from "Latin America" — people from Spain are not Latino — this is a whole other conversation.), it is true that Latinos/Hispanics in Hollywood are more prevalent in television roles than film roles — but when given film roles, many times they fill a stereotype that many other "minorities" seem to qualify as at the same time. There are however exceptions to every rule and those actors and actresses are supremely attractive — take Javier Bardem and Penelope Cruz for example.
When it comes to race and gender, it's not hard to notice the various race stereotype appropriations that take place. African American's and Latino are often used as criminals, janitors and blue-collar characters, meanwhile African American women and Latinas are typically used as nanny's, occasional inmates, sex workers and the like. What Erik says is totally true though. There are countless attractive Latinos in Hollywood that are purely valued for his or her sex appeal — Jennifer Lopez, Sophia Vergara, William Levy, Ricky Martin, etc.
To follow, I would like to make a list of the "hottest" Latino names in Entertainment:
Lin-Manuel Miranda
Lin-Manuel Miranda — If he already didn't have a lot of accolades for his hit, Tony winning musical Hamilton, the dude just one a Pulitzer
Jennifer Lopez

— AKA The OG Jenny from the Block; famous for her beauty, her booty and her Latina Queen essence.

Mark Anthony

— known better to the US because he was married to JLo — but the dude is hella talented. I am proud to say that I LITERALLY own every single one of his albums.

Ricky Martin — the dude fell off the front page of the entertainment world when he started a family, but let's bring it back to the early 90's and 2000's and he banged his way to several number one hits on both American and Latin American charts. Confession: I own all of his albums too.
William Levy — he does not do too many things in the U.S.; he was on Dancing with the Stars, but he's just beautiful.
Alejandro G. Iñárritu — One of the deadliest directors to date — just won Best Director at the Oscars for The Revenant
Javier Bardem and Penelope Cruz

— hottest power couple alive. Move over Brad and Angelina.
For your viewing pleasure: